Ben and Rosie are Hollywood's newest director/producer dream team. After hitting it big at Sundance, it seems that their ten years of love and hard work are finally paying off. Rosie is happy making independent films, but Ben wants the A-List celebrity package: a house in Beverly Hills, fancy cars in the driveway, and his name on the biggest blockbusters. He's willing to do anything, even sleep with the most famous producer in town, to get them.

Rosie is devastated by Ben's affair, and she decides to take a break from show business. She accepts her best friend's invitation to spend the summer at her parents' estate in Montecito. It's far away from L.A., the perfect place to start over.

In Montecito, Rosie meets a colorful cast of characters including Rachel, who owns a chocolate store, and Josh, a handsome local who splits his time between surfing and classic cars. Suddenly Rosie has new friends and a new purpose. She starts a business in the village, and her luck seems to be turning around. But Rosie knows all too well that success comes with a price, and the price might be losing love...again.
My Thoughts
I love everything about Anita's writing style, it's carefree and whimsical. I read this book in a little over a day because I just couldn't separate myself from it.
I really connected with Rosie. There are times when I feel like I am living someone else's life and not the one that I would choose for myself.
I have thoughts of moving and being in a place or location that makes me happy and smile each day.
Ben and Rosie had, what she thought was, a great relationship. They fell in love at school and loved the same movies, had the same passions and knew that they wanted to create this film making empire together one day. Rosie basically couldn't make a decision without asking Ben first, he was her crutch.
Then one day she came home from scouting and he had done the unthinkable after 10 years, he had cheated and she knew by the position of the sheets.
What was she going to do? Her life literally revolved around him - her home, her job and most of her friends.
Her best friend Angelica gave her a getaway she couldn't refuse, a cottage to stay in on her parents estate in Montecito.
This is going to be a journey of self-discovery for Rosie - from making new friends, figuring out her path and who she wants to be.
This is a must read summer hit and highly recommend it as your next beach read!
Drink Selection
I'm going to pair this sexy summer tail with a strawberry-lemon mojito! Delish!
8 lemon wedges
24 mint leaves, plus 4 mint sprigs, for garnish (optional)
4 strawberries, plus 2 halved strawberries, for garnish
8 ounces gold or aged rum
3 ounces fresh lemon juice
2 ounces prepared sugarcane syrup or agave nectar
Step By Step
In a cocktail shaker, muddle the lemon wedges with the whole strawberries and mint leaves. Add ice and the rum, lemon juice and sugarcane syrup; shake well. Strain into crushed ice–filled highball glasses. Garnish with the berry halves and mint sprigs.
Rating
5 glasses, hands down!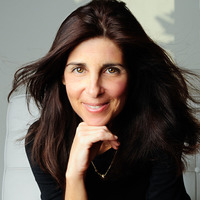 About the Anita
Link to Purchase