Julianne Baker seemingly has it all. Working for a nationally published nature magazine in Manhattan and leading a glamorous life in the Big Apple....or is she? Julianne returns to her hometown of Lilac Glen, Georgia to complete an article on family-based nurseries and floral businesses; something she already knows plenty about.

Julianne meets Tucker Case, a handsome investor and real estate manager who is trying to fit in as a farm owner in the town he now calls home. As days get longer, and spring starts to reawaken, will flowers be all that bloom?

Join Julianne as she opens her heart to new possibilities while learning to take life a little slower down back roads; bending with the curves instead of against them.
My Thoughts
Can I first start by saying, how gorgeous is this cover? It was the first thing that caught my eye and I couldn't wait to dive in.
Julianne seems to have it all - her dream job (sort of) and a life in NYC, what more could a girl ask for?
Then the magazine sends Julianne home for a story that involves her families nursery. What perfect timing for a week vaca away from the office, and with maybe a little work involved.
Then Julianne meets Tucker, as the week (and she falls deeper) goes on she wishes she hadn't because she has to return to NYC.
Big news then arises with her job at the magazine and she may have to move to CANADA. Will Julianne pack her bags and head north or will all road lead back to Lilac Glen, GA?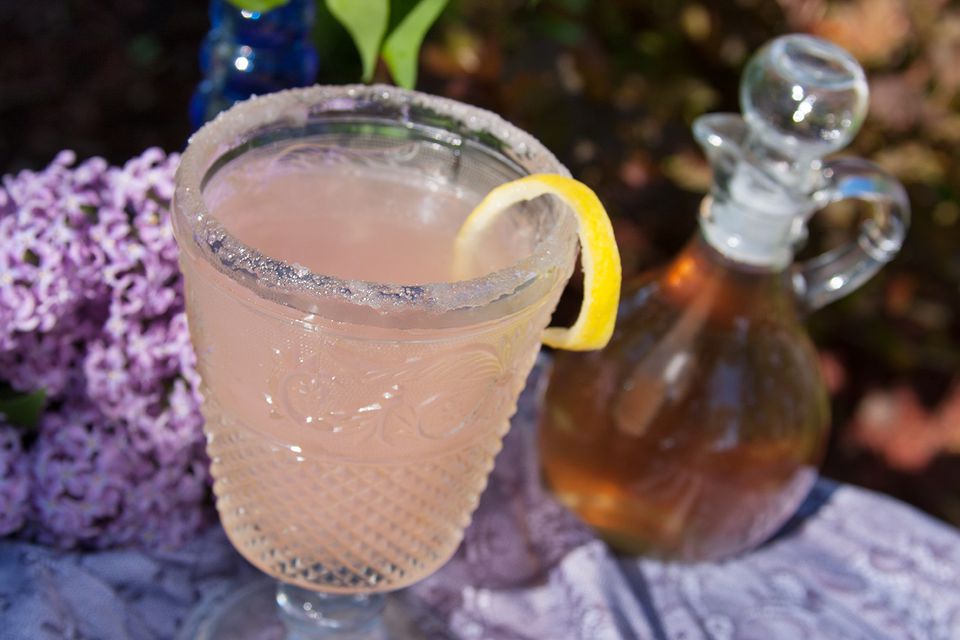 Drink Selection
What a perfect drink to fit the theme, a Lilac Lemon Drop Martini! Delish!
Rating
It was a quick fun read, 5 wine glasses for sure!
About the Author
Link to Purchase