Beloved author Molly Harper launches a brand-new contemporary romance series, Southern Eclectic, with this story of a big-city party planner who finds true love in a small Georgia town.

Nestled on the shore of Lake Sackett, Georgia is the McCready Family Funeral Home and Bait Shop. (What, you have a problem with one-stop shopping?) Two McCready brothers started two separate businesses in the same building back in 1928, and now it's become one big family affair. And true to form in small Southern towns, family business becomes everybody's business.

Margot Cary has spent her life immersed in everything Lake Sackett is not. As an elite event planner, Margot's rubbed elbows with the cream of Chicago society, and made elegance and glamour her business. She's riding high until one event goes tragically, spectacularly wrong. Now she's blackballed by the gala set and in dire need of a fresh start—and apparently the McCreadys are in need of an event planner with a tarnished reputation.

As Margot finds her footing in a town where everybody knows not only your name, but what you had for dinner last Saturday night and what you'll wear to church on Sunday morning, she grudgingly has to admit that there are some things Lake Sackett does better than Chicago—including the dating prospects. Elementary school principal Kyle Archer is a fellow fish-out-of-water who volunteers to show Margot the picture-postcard side of Southern living. The two of them hit it off, but not everybody is happy to see an outsider snapping up one of the town's most eligible gentleman. Will Margot reel in her handsome fish, or will she have to release her latest catch?
My Thoughts
What a fun read! I devoured every page and want more! I love all things southern and romance and this book was a perfect combination.
Can I just say how much I LOVE this cover! So pretty!
As far as the writing, Molly has an amazing writing style that flows from beginning to end. She knows how to intertwine the characters and develop fun story lines.
Margot has been a big city girl in Chi town most of her life. She was raised by her mother and never really knew anything of her father or his side of the family except that they were down south.
Poor Margot's life has taken a downward turn after the party she was planning went horribly wrong. The food could have killed the guest of honor (hello allergic!) and the birds were out of control and cost her the career she has worked for and the contacts she had made. What is she going to do now?
Then she gets a call from...Tootie. Her Grandmother on her father's side. She wants to offer her a job at the family funeral home (say what?) and a roof over her head. Has this what Margot's life has come to? What else is she going to do?
So she packs her bags and heads to Lake Sackett! Hold on for a wild ride, from a pack of dogs tackling her to meeting her father and of course the drop dead mysterious man she keeps running into! Perfect book to start my new year off right!
Drink Selection
What kind of person would I be if I didn't pick Sweet Tea to go with this gorgeous book! Drink up!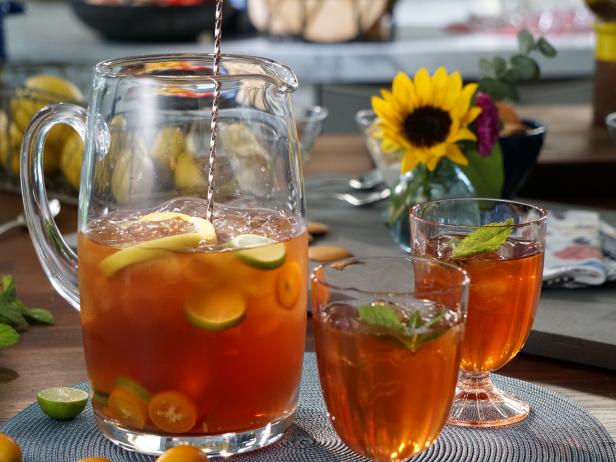 Rating
5 wine glasses all the way! I LOVED it!
About the Author
Molly Harper worked for six years as a reporter and humor columnist for The Paducah Sun. Her reporting duties included covering courts, school board meetings, quilt shows, and once, the arrest of a Florida man who faked his suicide by shark attack and spent the next few months tossing pies at a local pizzeria. Molly lives in western Kentucky with her family.
Link to Purchase