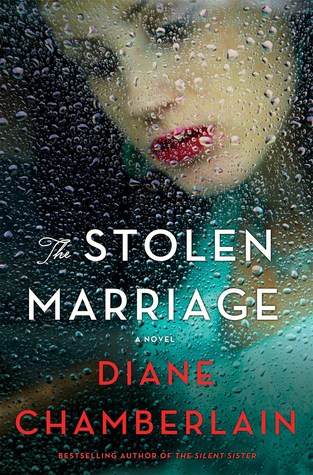 In 1944, twenty-three-year-old Tess DeMello abruptly ends her engagement to the love of her life when she marries a mysterious stranger and moves to Hickory, North Carolina, a small town struggling with racial tension and the hardships imposed by World War II. Tess's new husband, Henry Kraft, is a secretive man who often stays out all night, hides money from his new wife, and shows no interest in making love. Tess quickly realizes she's trapped in a strange and loveless marriage with no way out.

The people of Hickory love and respect Henry and see Tess as an outsider, treating her with suspicion and disdain, especially after one of the town's prominent citizens dies in a terrible accident and Tess is blamed. Tess suspects people are talking about her, plotting behind her back, and following her as she walks around town. What does everyone know about Henry that she does not? Feeling alone and adrift, Tess turns to the one person who seems to understand her, a local medium who gives her hope but seems to know more than he's letting on.

When a sudden polio epidemic strikes the town, the townspeople band together to build a polio hospital. Tess, who has a nursing degree, bucks Henry's wishes and begins to work at the hospital, finding meaning in nursing the young victims. Yet at home, Henry's actions grow more alarming by the day. As Tess works to save the lives of her patients, can she untangle her husband's mysterious behavior and save her own life?
My Thoughts
What a great read! I honestly can say that I haven't found a book of Diane's that I don't love! Amazing writing, great attention to detail, the ability for me to learn something, LOVE it!
This book takes place in 1944 (LOVE historical fiction) with Tess being madly in love with Vincent, the boy next store whom she grew up with. She is waiting till marriage and has stuck to that until one night...
Her girlfriend tells her to come with her to DC for the night to get away and stay at her aunt's place. Little did she know she would be staying in the same home with two men, one of which is Henry Kraft. They went to dinner, drinks were flowing and one thing led to another and she slept with Henry.
Tess is stressing over this and then she gets news...news that she didn't want to hear and would ignore if she could. Will she be able to face Vincent with this event?
Tess does the only thing she can do and that's run away and start over. The first person she turns to is Henry himself...
Without giving many details away this book tests human strength, relationships, health (polio epidemic), love and communication of the truth no matter the cost.
I am recommending this book to everyone I speak to. You won't be able to put it down.
Drink Selection
I perfect drink to pair with this book is the Mai Tai - delish!
Rating
5 wine glasses all the way! LOVE LOVE LOVE!
About The Author
Link to Purchase