In her grand home in Charleston, Willa Bellemore raised two girls during the tumultuous 1970s. One was her daughter, Lady. The other was Lady's best friend, Nell—adopted after the sudden, heartbreaking death of her mother, the Bellemores' beloved maid. Willa showered Nell with love and support, all the while ignoring the disdainful whispers of her neighbors. After all, they were family. Nell and Lady were sisters at heart—sisters who vowed to never let anything come between them.

Then, on the night of Lady's sixteenth birthday, something went terribly wrong, sparking painful secrets and bitter resentments that went unspoken for three decades.

Now Willa is dying, and Lady and Nell—each with a teenager of her own—are brought together after all these years. It's Willa's last wish. The time has come to confront what happened on that fateful night. But it may take a tragic twist of fate to reconcile the past and come to terms with the true meaning of family.
My Thoughts
Let me first mention this cover, I love everything that this cover stands for - from it's simple times, friendships, and the fact that color doesn't exist.
This book takes place in a city that I'm obsessed with, Charleston, SC in the 1970's. Nell's mother Mavis is a maid in the home of Willa and Lady Bellemore. But to be honest, she's more of a best friend then worker. She and Willa just clicked from day 1. Then one day May May gets pregnant and hopes that Willa won't kick her out of her home. Instead Will lets her stay on and raise Nell with her daughter Lady from day one. Hence how Nell and Lady became best friends.
Then Nell's mother passes and the light goes out in Nell and she's trying to figure out where she belongs. While this transformation is taking place something tragic happens at 16 that breaks the bond that Nell, Lady and Willa have. Nell takes off to college and is barely heard from again.
Years later Lady contacts Nell and tells her Willa is not doing well, they don't know how long she may have.
The past comes to the for front again and they all need to learn from it and try to build a bridge to mend their families for the future.
There are many different tragic moments these families need to endure, but with the strength of love they may just make it.
Drink Selection
I'm pairing this selection with the drink of the south - a mint julip - delish on those hot southern summer days.
Rating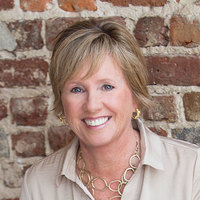 About Ashley
Ashley Farley writes books about women for women. Her characters are mothers, daughters, sisters, and wives facing real-life issues. Her goal is to keep you turning the pages until the wee hours of the morning. If her story stays with you long after you've read the last word, then she's done her job.
After her brother died in 1999 of an accidental overdose, she turned to writing as a way of releasing her pent-up emotions. She wrote SAVING BEN in honor of Neal, the boy she worshipped, the man she could not save.
Ashley is a wife and mother of two young adult children. While she's lived in Richmond, Virginia for the past 21 years, part of her heart remains in the salty marshes of the South Carolina Lowcountry where she grew up. Through the eyes of her characters, she's able to experience the moss-draped trees, delectable cuisine, and kind-hearted folks with lazy drawls that make the area so unique.
Visit my website at
http://www.ashleyfarley.net
for more information. Or sign up for my newsletter using this link:
http://ashleyfarley.net/get-your-free...
Link to Purchase